30 January 2019 |
Lizzy Pepper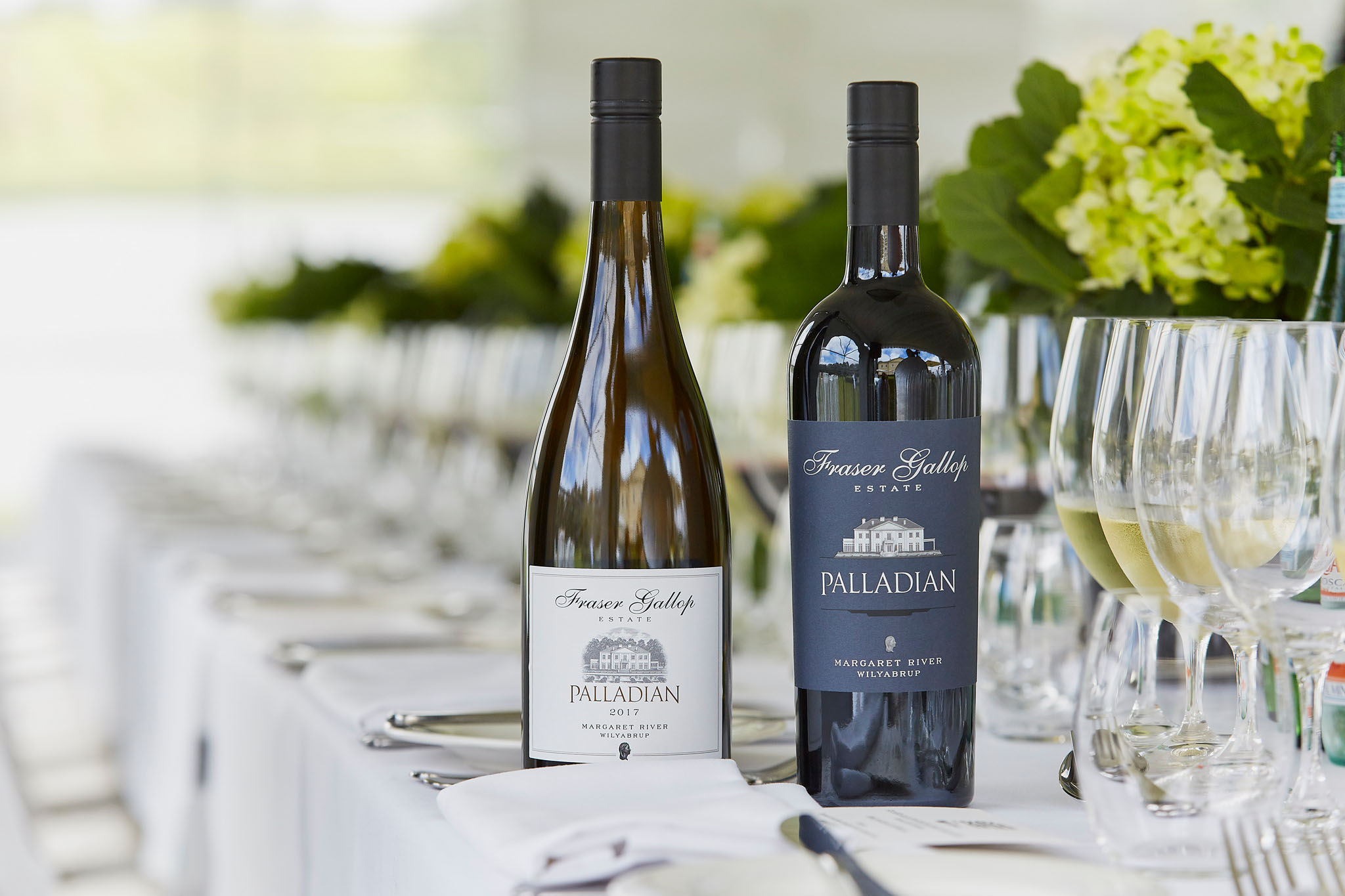 Palladian is the purest expression of place, and the result of our absolute focus on quality. Over twenty years we've learnt exactly which vineyard rows produce the finest grapes, and these are handpicked for the Palladian wines.
For five years Clive Otto made just three barrels of Palladian Cabernet Sauvignon, and in 2017 he began crafting the first ever Palladian Chardonnay. Both the Chardonnay and Cabernet Sauvignon are wild (natural) yeast fermented.

Critical acclaim for the inaugural Palladian Chardonnay is rolling in, as is praise for the latest Palladian Cabernet Sauvignon. Both debuted at the recent Gourmet Escape with a fantastic response from critics, chefs and our loyal clientele.
Palladian Chardonnay​ 2017
"A fine modern Chardonnay" Huon Hooke
Released in November 2018, the Palladian Chardonnay comes from select rows of our very best low yielding Gin Gin vines. The juice is run cloudy into a mixture of puncheons and barriques, and only 1000 litres is made.
Huon Hooke called it the #1 2017 Chardonnay from Margaret River;
"Fraser Gallop wines are among the best value in the region, and this one is typical. The youthfully subtle bouquet has elements of cashew, almond, honey and butter while the palate is lively with mouth-watering acidity and is tense, refreshing and invigorating. A fine modern chardonnay."
Gary Walsh of Winefront awarded it 95+ points;
"Spicy biscuit oak, zesty lime and grapefruit, kaffir lime leaf, touch of nougat, whisper of struck match. Medium-bodied, intense fruit backed with tasteful spicy oak, gently chalky texture, a bit of sunshine pineapple and vanilla on a long crisp finish. Savoury elements in play, but not thick with winemaker influence, more into purity here. A spicy little unit. Shy as a youngster, and more open coming back to it having been open for a day."
"Big and rich and gorgeous with masses of acidity. Exotically floral." 18/20 - Jancis Robinson, tasted unfinished in November 2017.

Palladian Cabernet Sauvignon 2015
A 96 point "Beauty"
The Cabernet is fermented in new 500 litre vinification puncheons as whole berries. Both Huon Hooke and Gary Walsh scored it 96 points.
"Deep red/purple colour, with a superbly intense bouquet of violets and blackcurrants. Oak has been sensitively handled. The tannins are fine-grained and soft, the concentration outstanding without sacrificing the elegance and finesse of the wine." - Huon Hooke
"Beautiful smelling wine. All the violets, sweet dark fruit, tobacco and cigar box, spice, nougat. Full-bodied, thick with fine tannin, fresh, savoury, intense, great line through the mouth, big finish, baking spices and sweet tannin. Settled acidity. Napa-like, in a sense. Red fruits and creamy cassis linger. Beauty." - Gary Walsh
"Subtle, layered, deep ruby. Tight and youthful and shows what Clive Otto can do." 17+ - Jancis Robinson, previewed in November 2017