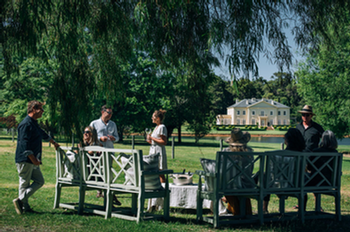 The West Australian Play Magazine featured our Taste of the Vineyard experience in Rob Broadfield's popular Broadbrush column on Saturday 27th March. Read all about it here...
"Driving around the impeccable grounds of Fraser Gallop wines in the Margaret River in a golf cart is part of the experience of the celebrated winery's new wine tour events. We took a couple of hours off last week to take the tour which includes stops at various points on the grounds, and among the vines for guided tastings and discussions about Fraser Gallop Estate wines. It's a bucolic meander through the tastes and history of the vineyard and a lovely, leisurely way to spend a couple of hours, capped off with a charcuterie plate and more tastings at the end of the tour. It's a quintessential Margaret River experience. For the full story and pics, check out @broadbrush on Instagram. "
Don't forget to book in for your experience when you're planning your next trip down south...