Our Taste of the Vineyard experiences are attracting lots of attention. This week Urban List Perth has named it one of their top things to do in the Margaret River region. Read all about it below:
Ride And Wine On This Intimate New Margaret River Vineyard Tour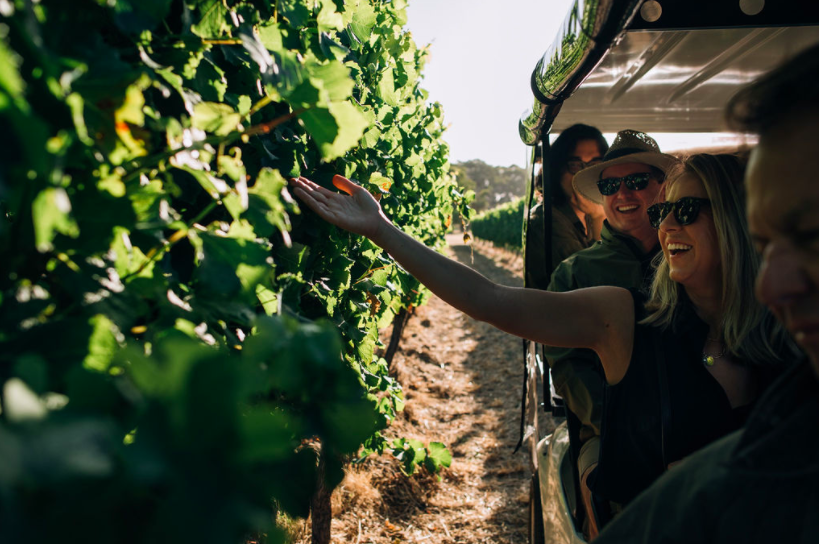 It's time to grab your deso driver, pack some fancy clothes and book a trip down south ASAP, because Fraser Gallop Estate—one of Margaret River's most private and awarded properties—has just introduced their exclusive and intimate new A Taste of the Vineyard tours.
Hop aboard the solar-powered Fraser Gallop Estate buggy with six fellow vino lovers—or six of your pals if you're visiting as a group—and prepare to be taken on an immersive tour of the perfectly manicured gardens and immaculate vineyards, which are situated upon the highest point in Wilyabrup.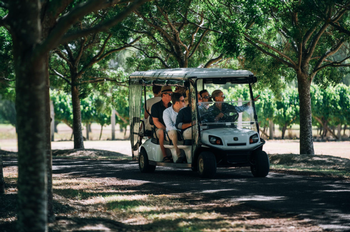 Of course, while you're checking out the stunning scenery, you'll also be treated to plenty of tastings. Your guide will point out the powerful influence the Wilyabrup terroir has on each delicious drop before taking you behind the scenes where you might encounter winemaker Clive Otto and his team before learning about how they make their wine.
There are only three A Taste of the Vineyard tours available each week, with one per day from 10.20am to 12pm on Wednesdays, Fridays and Saturdays, and tickets are $95 each.
Keep the vino-loving adventures going at these top Margaret River wineries.
Read all about it here on Urban List Perth