Fraser Gallop Estate has been recognised by one of the most powerful and respected wine commentary teams in the world.
The US-based jamessuckling.com. has declared Margaret River's 2018 vintage as "without question one of the best and most classically styled vintages ever recorded in Margaret River and across greater Western Australia" and lauded the wines of Fraser Gallop Estate as both "complex" and "sophisticated" scoring them particularly highly.
With scores in the mid-90s awarded to all of the Estate's soon-to-be-released wines, James Suckling's international executive editor Nick Stock reserved his highest praise for the Palladian Cabernet Sauvignon 2017 (available in November 2020). With a score of 96 points Stock said: "Techniques are tuned to deliver pristine cabernet character here. This has a very fresh array of leaves, flowers, tobacco and blackcurrants, as well as blueberries and very well-integrated, cedary oak. The palate has a beautifully deep, ripe and concentrated delivery of plush, long and fine tannin. Impressive now, but best from 2024."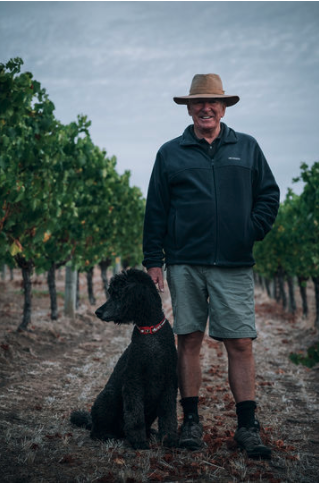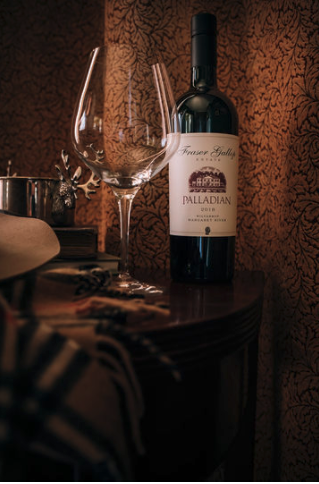 Since launching in 2010 jamessuckling.com has assumed the mantle of one of wines most important observers and arbiters. However, Stock was generous in his praise of all the estate's wines.
Scoring 95 points to both the Palladian Cabernet Sauvignon 2017 and the Parterre Cabernet Sauvignon 2018 Stock said of the 2018 Parterre Cabernet Sauvignon "This is a stylish expression of complex cabernet with a fusion of herb and leafy notes with ripe berries, as well as plums, chocolate, cigar tobacco and blueberries. The palate is concentrated, yet nimble. Ripe mixed- berry flavours are freshly expressed, amid spiced chocolate oak and supple, long, fully formed tannins. Holds so long. A blend of 86% cabernet sauvignon, 6% petit verdot, 4% malbec, 3% merlot and 1% cabernet franc. Drink or hold."
Of the Palladian Chardonnay 2019 he said "This top-tier chardonnay has very attractive restraint, married with underlying complexity. Lemon and wet-stone aromas, as well as white-peach and almond notes, leading to a palate that has a very elegant yet powerful core of lemons, grapefruit and white peaches. Toasted-hazelnut finish. It's all here. Drink or hold." According to James suckling.com "Wines rated 95 points or more (A+), are a must buy and a bottle that I want to drink in its entirety!"
This is not the first time jamessuckling.com has been impressed by Fraser Gallop Estate's chardonnay and cabernet wines. In 2019 the publication recognised the excellence of the Palladian range of wines awarding the Palladian Chardonnay 2017 96 points; Palladian Chardonnay 2018 94 points; Palladian Cabernet 95 points; and Palladian Cabernet 2016 94 points respectively. These wines are current releases and available to purchase.
All the Fraser Gallop Estate wines received 92 points or more. According to Suckling "A wine that I rate 90 points or more is outstanding (A). It's a wine I want to drink... and is an outstanding purchase". Wines to come under the jamessuckling.com scrutiny which went online last night included the Parterre Semillon Sauvignon Blanc 2019 (94 points) describing it as "right at the top of the region's offering"; the Parterre Chardonnay 2019 (93 points) "very taut, punchy...the length and focus are impressive"; the Estate Cabernet Sauvignon 2018 (92 points) "very pure, vibrant and appealingly drinkable"; and the Estate Malbec 2018 (92 points) "vibrant.. plush, with a succulent core".
Established in 1999, Fraser Gallop Estate comprises 50 acres under vine on an elevated aspect six kilometres from the south west coast at the heart of the Wilyabrup sub-region of Margaret River. The topography, soil and maritime characteristics of the Wilyabrup region leave an indelible mark on the wines produced here. The grapes, sourced solely from this single vineyard are predominantly wild- fermented and made gently with a hands-off, minimal intervention approach to create intensely flavoured, textured and complex wines providing a true expression of the here-and-now, evolving with the vagaries of nature.
An unwavering focus on quality has seen the Estate's wines receive international critical recognition including winning acclaim such as the prestigious Decanter World Wine Awards International Trophy for Best Bordeaux blend and Best New World Chardonnay at the Sommelier Wine Awards in the UK.
"Naturally we are delighted with this appraisal" said the estate's owner Nigel Gallop. "jamessuckling.com is a particularly prestigious commentator and to see our region, the vintage and the Estate recognised with such generous praise is extremely heartwarming at times that are very trying for the industry."

"This is Fraser Gallop Estate's 21st year of operation and we have just completed our 18th vintage. If Nick Stock and Jamessuckling.com are so impressed by these soon-to-be-released vintages I can't wait to see how they respond to the 2020 vintage when it is released. The quality of the harvest has been outstanding."