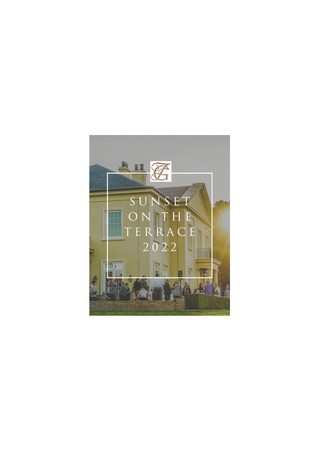 Sunset on the Terrace 2022
February 26th 2022
Join us for the annual Sunset on the Terrace of Gallop House.
Enjoy our highly-acclaimed Parterre wines and indulge in delicious canapés as the air fills with live music. Relax for the afternoon surrounded by the pristine gardens and magnificent views as the sun goes down over the vines.
EVENT DETAILS:
Date: Saturday 26th February 2022
Time: 4.30-7:30pm
Tickets: $125 per person
Venue: Outdoor Terrace of Gallop House
Includes: Parterre wine, canapés and live music
Transport: Complimentary return transfer to/from the venue - places strictly limited.
Proof of Vaccination is mandatory to enter the Estate.