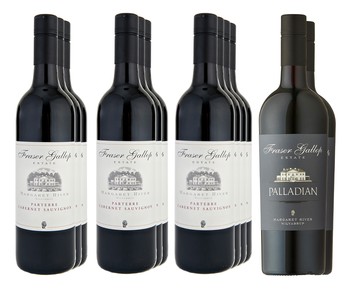 Parterre Cabernet Upgrade Dozen
Great Value!
Purchase a case of Parterre Cabernet Sauvignon with 20% discount and get upgraded with 2 bottles of Palladian Cabernet Sauvignon at no extra cost. Meaning you pay only $40 per bottle for Palladian Cabernet instead of $88.
Your case contains:
10 x 2017 Parterre Cabernet Sauvignon (RRP $50 each)
2 x 2016 Palladian Cabernet Sauvignon (RRP $110 each)
Retail value $720, special price $480. Equates to 33% discount, save $240 dollars.
25% OFF + FREE SHIPPING. No further discounts apply