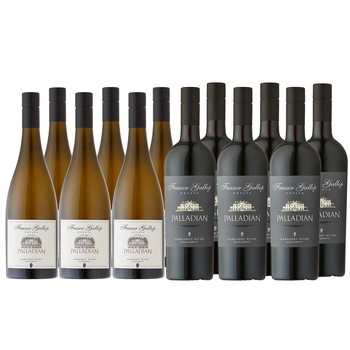 Palladian Dozen
Christmas 2018
Palladian is the purest expression of place, and the result of our absolute focus on quality. Over twenty years we've learnt exactly which vineyard rows produce the finest grapes, and these are handpicked for the Palladian wines.
For five years Clive Otto made just three barrels of Palladian Cabernet Sauvignon, and in 2017 he began crafting the first ever Palladian Chardonnay. The resulting wines are thoughtful, persuasive and aspirational, and we hope you enjoy them as much as we do.
This pack includes;
6 x Palladian Chardonnay 2017
6 x Palladian Cabernet Sauvignon 2015
Discount will be applied at checkout. Free Australian shipping with coupon FREESHIP.