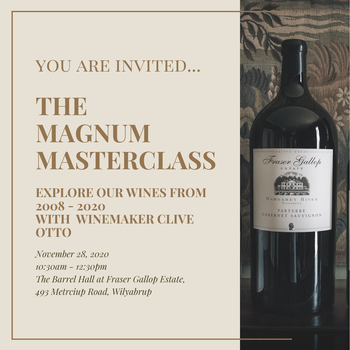 Magnum Masterclass 2020
Saturday 28th November 28th, 2020
This is a rare and exciting opportunity to experience how our 'hands-off' approach to winemaking allows each vintage to express the nuances of nature and evolution of our estate.
Tickets $40pp and this event is complimentary to our wine club members. If you are a Wine Club member please log in to your account, select (up to) 2 tickets below, and your two free entries will be automatically applied in the cart (you will need to do a separate transaction to purchase subsequent tickets).
We look forward to seeing you.