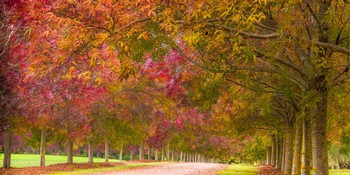 Claret Ash Tour 17th April 2021 - 11AM
You are invited to celebrate this special season when the trees stand in their autumnal glory for just a few spectacular days of the year. The tour also marks the closing stages of another fabulous vintage so let's toast this annual event immersed in the Estate, sipping on a glass of a current release Fraser Gallop Estate wine. The tour will conclude with a full tasting from the current portfolio, in the Azalea Garden.
DATE: 17th April 2021
TIME: 11am - 11:55am
INCLUSIONS: A guided tour down the tree lined driveway with Dorothy Gallop. The tour will conclude with a tasting of the current Fraser Gallop Estate portfolio.