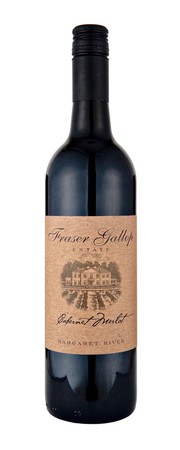 Cabernet Merlot 2016
The Style of wine we are making at Fraser Gallop Estate is a wine that has greater freshness with good concentration of flavour. Blending these varieties works so well because the structural tannins of Cabernet are tamed by the midpalate richness and softness of the merlot.
Wine Profile
Tasting Notes
Medium bodied, with soft blackberries, blackcurrant and mulberries. A sense of minerality, fresh acidity with a hint of dry tannins to the finish.
Vineyard Notes
Our usual winter rainfall arrived early in the season, which then eased off in the later half and into spring. This provided the region with a warmer than average spring, and as a result predictions for another early vintage were being made. Rain returned in December, and the weather returned to normal through to the second week in January. Rain in mid January had an immediate effect and recharged the dry sub-soils. As the fruit was still firm, quality wasn't affected, and came into the winery clean, vibrant with layers of flavours.
Winemaker Notes
The fruit was handpicked and destemmed with minimal crushing to keep the berries whole. Fruit was chilled down to 8 degrees, then soaked for 3 days. The individual varieties were kept in separate barrels until blending.