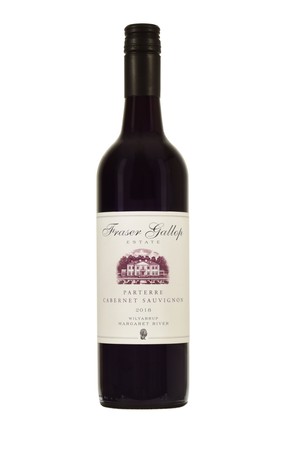 2018 Parterre Cabernet Sauvignon 6 Pack
The Parterre Cabernet Sauvignon 2018 is a traditional Bordeaux blend comprising cabernet, merlot, petit verdot, cabernet franc and malbec.
Winemaking techniques emphasise the complexity attainable in a single vineyard wine delivering a taut, angular cabernet-dominant powerhouse that remains composed, svelte and elegant. Medium-bodied with a pleasing density of fruit, fine grained graphite-like tannins and cool acidity; a decent lick of vanilla custard French oak completes the balance and shape.
Tasting Notes
Deep, dark red wine with ruby red hues. On the nose you'll find praline and cooked-apple with citrus and lemon-grass undertones; bay leaf, sage and mint leaves; a fetching floral perfume, and baking spice and vanilla custard oak. Taste it and a formidable, lively mid-palate kicks in with a pleasing density of succulent blackberry, boysenberry and mulberry fruits, gravel, chocolate and nori. Fine grained graphite delivers a long pencilly finish.
Cellaring Potential: Very drinkable now but patience will be rewarded for up to 10 years.
Reviews and Awards
"Assured and poised, with hints of truffle within the spiced dark fruits and brambly berries. The tannins are fine and the oak spice wonderfully integrated, while the long finish is pretty much perfect."
Decanter World Wine Awards, GOLD, 96 points
"Blackberry and boysenberry, sage and mint, fetching floral perfume, baking spice and vanilla custard oak. It's medium-bodied with pleasing density of fruit, plenty of fine grained graphite tannin, cool acidity, so svelte and composed, with a long pencilly finish. Needs a little more time for the oak to integrate, but the feel of it, its balance and shape, mark it out as an excellent wine."
Gary Walsh, The Real Review, 95 points
---
"Cabernet dominant, but the other Bordeaux varieties are in there in small amounts. It's a tight and angular powerhouse. A combination of deep blackcurrant, bay leaf and iodine on the nose. The palate then kicks in with all its formidable horsepower and grunt. Yet, despite all the power and intensity it retains a poised elegance that is so appealing. Firm chalky tannins and a decent lick of oak complete a very good wine. "
Ray Jordan, The West Australian, 95 points
---
"Lots of praline and cooked-apple aromas and flavors, as well as citrus and lemon-grass undertones. Full-bodied, vivid and lively. Goes on and on."
James Suckling, jamessuckling.com, 93 points
---