Established in 1999, Fraser Gallop Estate is at the heart of Margaret River's Wilyabrup valley (20km) north of the town of Margaret River and six kilometres from the South West coast of Western Australia. The Estate enjoys splendid isolation and a moderate maritime climate created by the Indian Ocean to the north and west.
Comprising 50 acres under vine on an elevated aspect of the valley our plantings follow the gentle slopes created by the tributaries that traverse the land to the Wilyabrup Brook. The gravel subsoil ensures good drainage, while the high clay content enables good water retention throughout summer. The weather is characterised by high winter rainfall and long dry summers. The topographical variations between the Capes, the influence of altitudinal changes on air drainage, and the prevailing winds also contribute to the unique characteristics of this special place and the sought-after colour, flavours and aromas found only in our wines.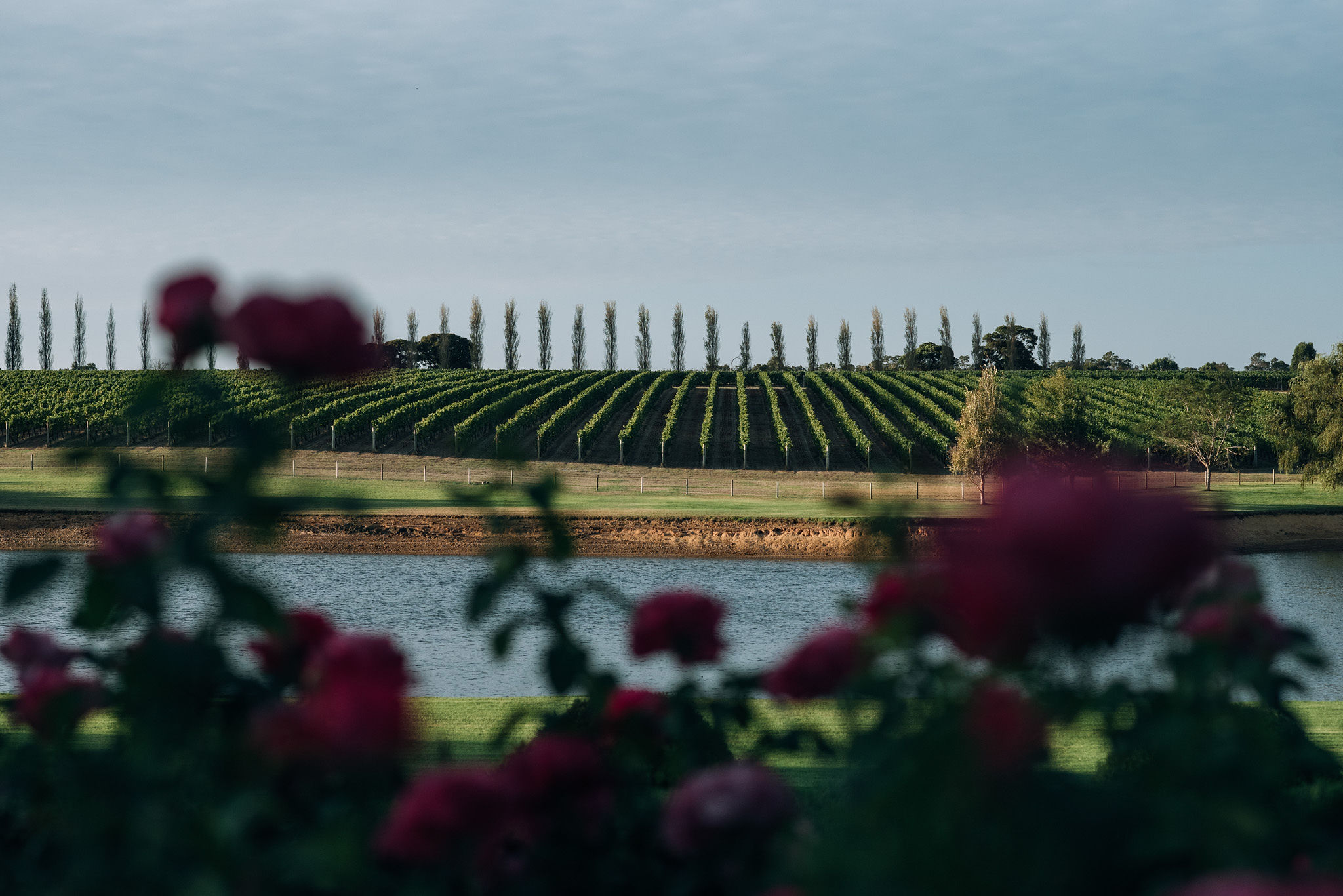 Vineyard
The vineyard of Fraser Gallop Estate features undulating topography and gravelly laterite loams over clay subsoil providing the ideal conditions in which to grow Bordeaux and Burgundy grape varieties. The unique location, geography and climate conditions combine to imbue the colour, flavours and aromas found only in our wines.
Established without irrigation, our vines have been challenged to find their own water deep in the subsoil layers of moist clay (about one metre down). As a result it was seven years until our first commercial crop was yielded. This challenge has created vines that produce smaller berries with heightened flavour intensity and a 'slate-like' mineral feel.
The Estate's north-facing slopes are planted with Bordeaux red grapes dominated by cabernet sauvignon (17 acres of the Houghton clone) as well as merlot, cabernet franc, malbec and petit verdot.
The vineyard then falls away down a gentle south-facing slope planted with the Bordeaux white grape varieties of semillon and sauvignon blanc giving way to another 17 acres of Gingin (Mendoza) clone chardonnay vines.
Our vines are closely spaced on vertical trellis with shoot positioning for the required exposure, cane pruned, and the fruit hand-picked. We encourage maximum fruit quality and flavour by dry-farming; nurturing the soil with composted grape lees and controlling weeds and pests naturally.
Hand picked and meticulously maintained by the same team of professionals since inception, the vineyard has become one of the most recognised and awarded in the region.
Winery
Our winery, designed by our winemaker and purpose-built in 2008, has a 300 tonne capacity. It is specifically designed in layout and size for the fermentation of Cabernet Sauvignon, Chardonnay and Semillon Sauvignon Blanc blends.
Through minimal intervention; naturally occurring environmental yeasts; and a combination of traditional techniques and modern winemaking skills we strive to create wines that show balance and finesse on release but have the structure and pedigree to thrive with careful cellaring.
Our cabernet sauvignon and semillon sauvignon blanc wines develop their flavour, texture and complexity in the finest quality French oak barrels from renowned Bordelais coopers for the cabernet sauvignon and semillon sauvignon blanc blends; and Burgundian coopers for the chardonnay.
Nigel Gallop
---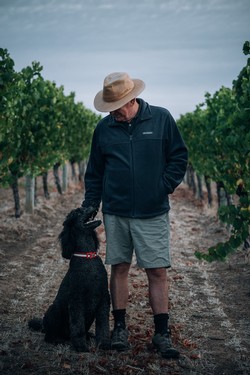 From his early education at Western Australia's famed selective Perth Modern School Nigel Gallop has, in all of his endeavours, has begun with a blank page to design, create and build: patented computer software and systems, businesses, horse-breeding syndicates, and most recently, his award-winning vineyard and winery.
British by birth but a Margaret River-based Australian by choice, Nigel enjoyed early success ina coveted position in Sydney at technology giant IBM in the early days of computer programming.
Six years at listed gaming corporation TAB followed where Nigel designed and implemented the world's first mark-sense betting system - a system that continues to be used worldwide. The urge to be his own boss led Nigel to form his own company along with two colleagues in 1977. Working from a Formica table above a deli in East Perth, the friends designed computer software for credit unions in Australia and the United States. That business was sold and Nigel set off for San Francisco for a new challenge in an allied business; nine years later, that business was publicly listed on Nasdaq, employing 400 people with systems installed in 400 credit unions across 43 states of the USA.
Twenty five years ago, after extensive research into the ideal location and conditions in which to grow the style of wines he enjoyed in the Napa Valley and France, Nigel established Fraser Gallop Estate Wilyabrup where he continues to work and live to this day.
"We are absolutely committed to the future of Fraser Gallop Estate as a producer of fine wines; not only of great quality, but wines that are individual to us and to our terroir." says Nigel, "From the beginning, everything possible has been done to ensure that outcome. From the selection of the property, through the recruitment of the best people and enormous attention to detail we maintain that commitment. We do things the correct way, without compromise - never the easy way."
Clive Otto - Chief Winemaker
---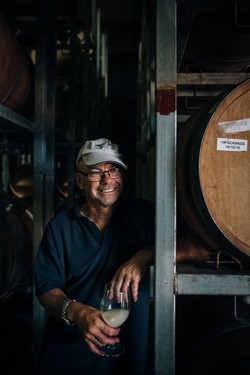 Clive was born in Tanzania. He grew up and was educated in Auckland, New Zealand achieving a Bachelor of Horticulture Science. A vintage holiday job at the Matawhero winery in Gisborne led to postgraduate winemaking studies at Roseworthy, where Clive completed a graduate diploma in oenology in 1989 thus entering the world of winemaking.
Fortunately for Margaret River, it was the lure of the surf that bought him to the West. In 1989 he started a winemaking career at Vasse Felix, spending 16 years producing outstanding wines. "Having a horticultural background and being a winemaker is an enormous advantage," he says. "Making good wines starts in the vineyard and making premium wine is only possible if the grapes are of the highest quality."
In 2005 he was the Winestate Magazine's Australian Winemaker of the Year. In 2009 he won the Decanter World Wine Awards Trophy for the best Cabernet Sauvignon in the world for the 2007 vintage – his first wine he produced at Fraser Gallop Estate.
"I believe the Fraser Gallop Estate winery is probably one of the best equipped small wineries in Western Australia. It is a joy to work in and very efficient, also very hands on but this is what I love doing - getting my hands into the wine and checking every barrel!
Ellin Tritt - Winemaker
---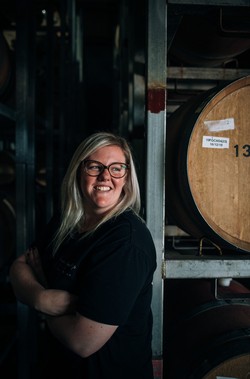 Born and bred in Bunbury, Ellin knew at age ten that she wanted to be a winemaker. She loved the idea of balancing science and art in a hands-on job, and in 2010 she completed a double degree in winemaking, viticulture and agribusiness.
Ellin joined Fraser Gallop Estate in 2017, following vintages in Canada, Provence, Alsace and Napa Valley. Within the Margaret River region she's worked at Xanadu, Watershed Wines, Naturaliste Vintners and most recently, Vasse Felix.
"I believe that wine is made in the vineyard. The fruit expresses itself and we act as stewards."
Mike Bolas - Vineyard Manager
---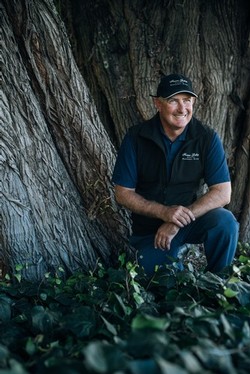 Mike's careful vineyard management ensures we produce fruit of outstanding quality.
Prior to joining Fraser Gallop Estate, Mike had more than 23 years experience in vineyard management and wine making. He grew up and began his career in Zimbabwe, before gaining international experience at Houghton Swan Valley, in Bordeaux, France and in the Geisenhiem region of Germany. Since moving to Western Australia in 2000 Mike worked at Riversdale Vineyard in the Frankland River subregion, followed by 10 years in Wilyabrup managing Amadeus Estate and The Scholar Vineyard before starting at Fraser Gallop Estate.
Four years in and Mike is delighted with the health of the vineyard, the yields and the excellent quality fruit. As we approach the 2018 vintage, Mike is positive about the harvest and the resulting wines.
---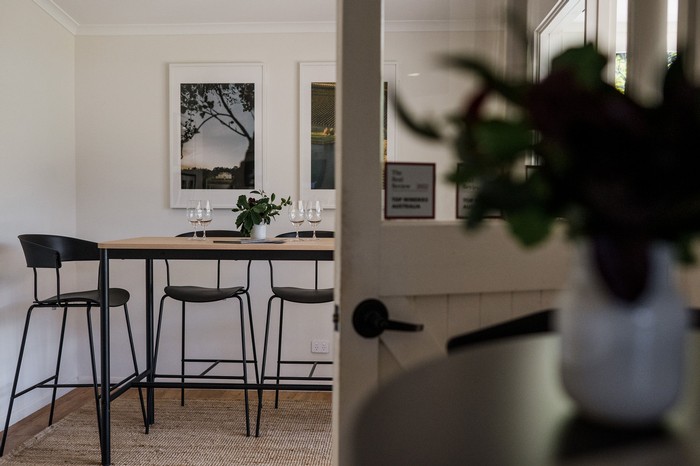 Our Cellar Door is open daily from 11am to 4pm.
For all direct sales, wholesale and export related enquiries please contact our Sales Manager Dario on +61 451 035 163 (also available on WhatsApp) or email dario@frasergallopestate.com.au
For Wine Club Membership enquiries please email wineclub@frasergallopestate.com.au or call (08) 9755 7553
For accounts, weddings, logistics or any other enquiries please email info@frasergallopestate.com.au, call us on 08 9755 7553 or simply fill in the form under the "Contact Us" tab.
493 Metricup Road
Wilyabrup, Margaret River WA 6285
T +61 8 9755 7553
F +61 8 9755 7554
E info@frasergallopestate.com.au