Welcome to the Fraser Gallop Estate Wine Club
Nigel and Dorothy Gallop warmly invite you to join our Wine Club
Our Wine Club is for people just like you - relaxed wine enthusiasts with a thirst for great deals and unique events, money-can't-buy experiences and exclusives offers.
Join now (it's free) and receive 20% off all current release wines delivered free to your door*.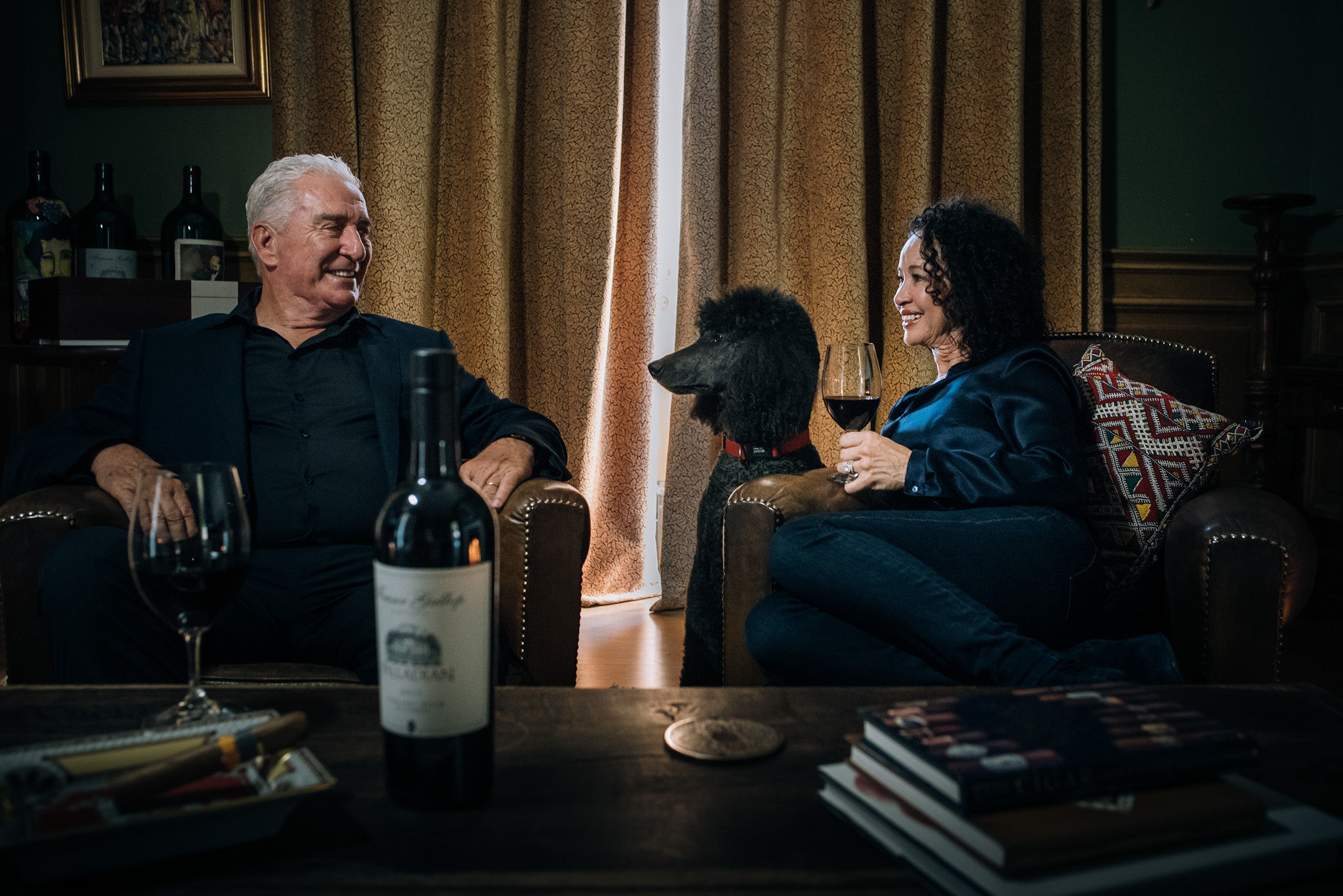 Parterre Club
For lovers of Fraser Gallop Estate.
A mixed dozen of any Fraser Gallop Estate wine, twice a year.
Extra benefits include; Invitation to our annual members only Sunset on the Terrace, Behind the Barrel and Vintage Matters events, 20% off current release wines and free delivery in Australia on any dozen.
Palladian Club
An exclusive club for wine collectors.
12 bottles of new release Palladian wines in November. A mixed dozen of any Fraser Gallop Estate wines in February, May and August.
Includes Parterre Club benefits plus; invitation to celebrate our finest Cabernet and Chardonnay in the dining hall of Gallop House at our members-only event and access to free wine storage.
---
Singapore Wine Club
Heavily subsidised shipping to Singapore
12 bottles of Parterre or Palladian wines, twice a year.
Extra benefits include; 20% off current release wines, 20% off Wines & Vines experience, early bird access to Behind the Barrel.
*Member pays Singaporean duties. You are welcome to update your selection throughout the year.
Refer a friend and earn 40% OFF your next order - and theirs!
Introduce your friend to the many benefits of being a Wine Club member
Your friend selects the club on this page they would like to join. Follow the prompts and remember to write "Referred by XXX" in the club notes in the shipping information section.
We receive your friends club confirmation and will process the order for their first dozen, giving them a 40% discount.
We will then email you a discount code to use for your next purchase. NB this is not for your use on any scheduled shipment.
No time limit to use your discount.
---
How does the Fraser Gallop Estate Wine Club work?
Choose the club you wish to join from the selections above.
Complete the club billing information, your wine selections and enter your credit card into our secure PCI DSS approved payment gateway.
You will receive a confirmation of your membership. Use your email address and set a password for your unique member login details.
One week prior to your scheduled shipment you will receive an email reminder. You may change or reconfirm your wine selection via your member account.
We will charge your nominated credit card and send out your wine with Australia Post, on the scheduled delivery dates.
Contact us or log into your account at anytime throughout the year to purchase wines (outside of your scheduled deliveries), with your 20% discount and free shipping on dozens within Australia.
---
FAQ
When are the Payment/Dispatch dates?

Payment is the first week of the delivery month. Dispatch is 3 days later. Dispatch days are Monday, Wednesday and Friday.

Palladian Club - 4 times per year - February, May, August & November
Parterre and Singapore Clubs - 2 times per year - May & November
We will occasionally move the payment date forward or back by up to 2 days, to allow for the wine to be sent at an optimum day depending on the time of year. This will be done to ensure the shipping of your wine is as streamlined as possible to avoid delays in warehouses.
You will be notified of the exact payment and shipping dates for each scheduled delivery in the email we send you at the begining of the month.

Can I skip a scheduled delivery?

Yes you can choose to skip, delay or redirect your next shipment.
We will contact you at the beginning of each shipment month, you can reply to us then advising that you wish to skip or delay that particular month's delivery.

When can I cancel my membership?

So you may enjoy the great benefits of being a wine club member, we ask for a minimum commitment of one year or 2 cases of wine. After that time, we politely request a week's notice prior to payment date. Email us at wineclub@frasergallopestate.com.au.

When do I pay the the Singapore duties and taxes? (Singapore Wine Club Members Only)

We give your contact details to our carrier DHL and they will contact you when the wine arrives in Singapore. You pay the duties and taxes payable directly to them prior to the wine being delivered.

If you have any further questions don't hesitate to contact us, either phone our Cellar Door on 08 9755 7553 or email Anne-Marie wineclub@frasergallopestate.com.au.
---
JOIN US AND RECEIVE UP TO FOUR WINE DELIVERIES PER YEAR AND ENJOY EXCLUSIVE ACCESS TO SOME EXCITING WINE EVENTS.