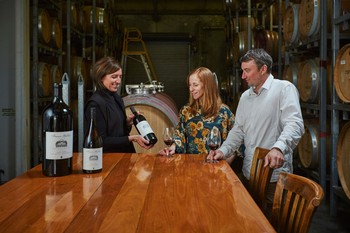 Magnum Masterclass 2019
Join us for our second Barrel Hall Magnum Masterclass
Saturday 2nd November 2019.
Arrive at the cellar door (493 Metricup Rd) from 10am for a 10.30am start, concluding at 12.30pm.
Set in the Barrel Hall, in the breathtaking grounds of Fraser Gallop Estate, be one of the privileged few to taste a selection of our limited Magnums. Be informed and inspired by our winemaker, Clive Otto as he takes you through this fascinating tasting of our past and current Chardonnay and Cabernet Sauvignon vintages.
Take the opportunity to purchase a magnum to take home and impress your dinner party guests.
This is a complimentary event to our wine club members. Please log in to your account, select (up to) 2 tickets below, and your two free entries will be automatically applied in the cart (you will need to do a separate transaction to purchase subsequent tickets).
We look forward to seeing you.