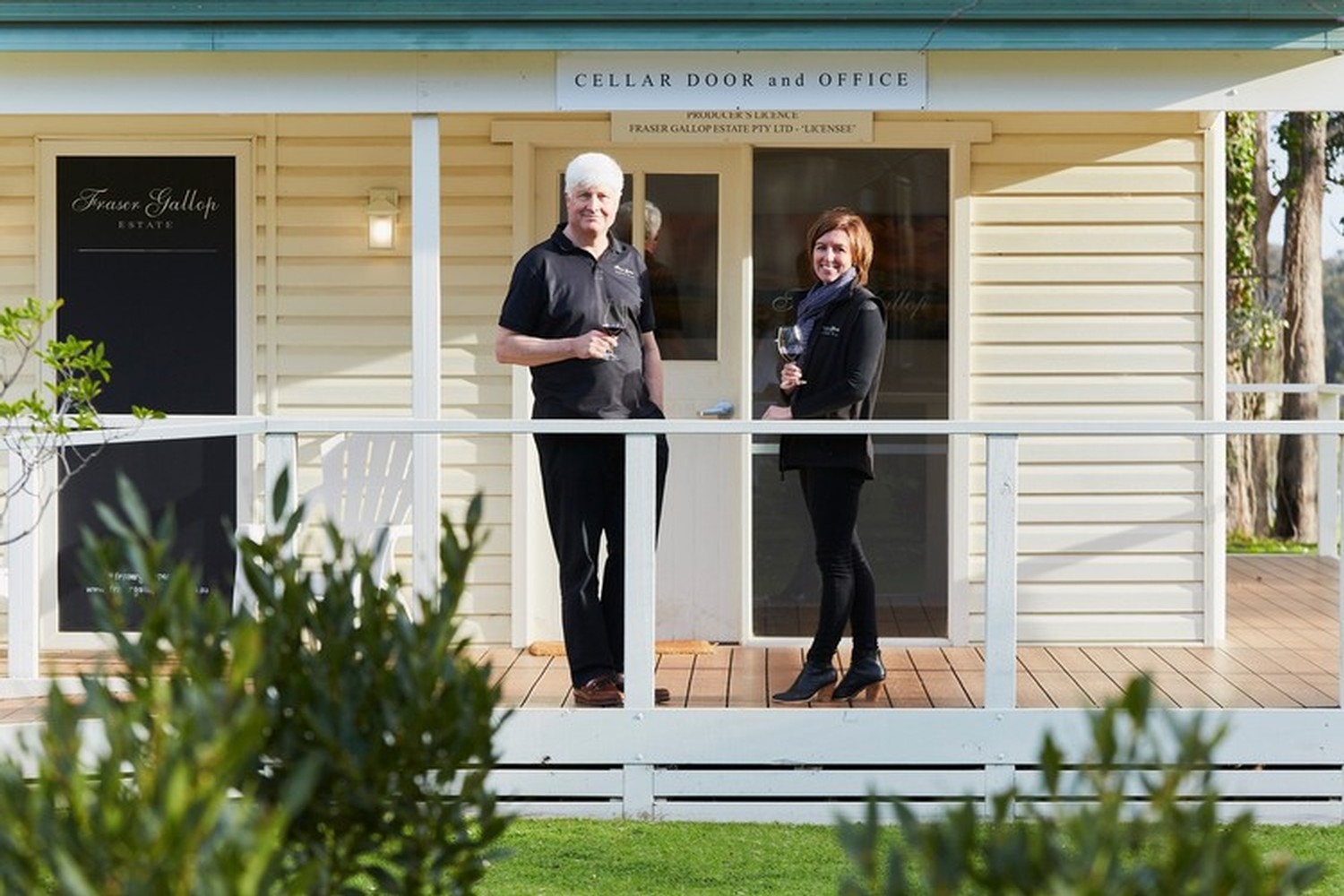 Behind the Scenes Winery Tours
Friends and family have long enjoyed our informal behind the scenes tours, so we are now offering winery tours every Saturday and Sunday morning.
Peter de Cuyper (above left) will take the tour each Saturday and Sunday 10-11am. He will take you through our boutique process from berry to bottle, discuss the three Cabernet Sauvignon styles and the winemaker's inspiration.
The tour finishes with a wine tasting, including the newly released Palladian Chardonnay and Palladian Cabernet Sauvignon.
Tickets cost $20 per person and are redeemable against any case purchase*. All Fraser Gallop Estate Wine Club members are invited to receive two tickets free of charge.
Bookings: email cellardoor@fgewines.com.au or phone 08 9755 7553.
* Up to a maximum of $40 per case.